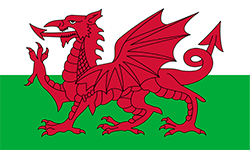 Wales Rugby World Cup 2019 Fixtures
Wales were drawn in Pool D at Rugby World Cup 2019 along with Georgia, Australia, Fiji and Uruguay.
Wales booked a place in the World Cup quarter-finals with a clean-sweep of four pool victories.
Wales' next match will be a quarter-final against France at the Oita Stadium on Sunday 20th October.
Wales Rugby World Cup Fixtures
Please note that all kick-off times have been converted to UK time (with local time in brackets).
Prior to the tournament, Wales won only one of their four World Cup warm-up matches.
More Wales Rugby Fixtures