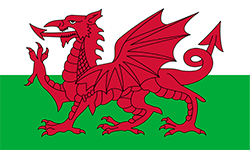 Wales Rugby World Cup 2019 Fixtures
Wales were drawn in Pool D at Rugby World Cup 2019 along with Georgia, Australia, Fiji and Uruguay.
A place in the World Cup quarter-finals was secured with a clean-sweep of four pool victories.
A narrow 20-19 victory over France in the quarter-finals was then followed by a painful 19-16 loss to South Africa in the semi-finals.
Wales ended their World Cup campaign with a disappointing 40-17 loss to New Zealand in the bronze medal match in Tokyo.
Wales Rugby World Cup Fixtures
Prior to the tournament, Wales won only one of their four World Cup warm-up matches.
More Wales Rugby Fixtures