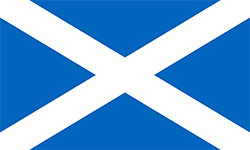 Scotland Rugby World Cup 2019 Fixtures
Scotland have been drawn in Pool A for Rugby World Cup 2019 – alongside celtic rivals Ireland, host nation Japan, Russia and Samoa.
Ahead of the tournament, Scotland will also play four warm-up matches during the summer of 2019.
Scotland Rugby World Cup Fixtures
Please note that all kick-off times have been converted to UK time (with local time in brackets).
More Scotland Rugby Fixtures