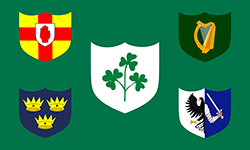 Ireland Summer Internationals 2021
Ireland will host Japan and the USA at the Aviva Stadium in Dublin on 3rd and 10th July, respectively, as part of the Vodafone Summer Series.

Stadium capacity is expected to be limited to 3,000 supporters for the Japan match and 6,000 supporters for the USA match.

Ireland had been due to tour Fiji this summer, but the coronavirus pandemic has forced the change of plan.
More Ireland Rugby Fixtures