Gosper believes this year's World Cup will be the most competitive ever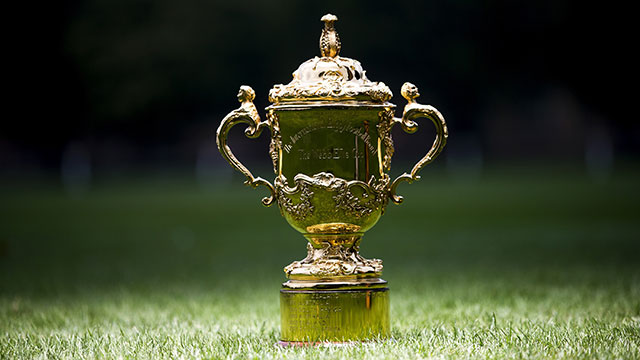 Brett Gosper has predicted potentially the most competitive tournament in Rugby World Cup history later this year.

The world game's current top four teams - New Zealand, Ireland, England and Wales - are separated by less than five official ranking percentage points.

And with this season's Six Nations Championship off to a flying start, World Rugby chief executive Gosper believes that rugby union's global showpiece in Japan will not disappoint.

"The Six Nations is always a brilliant indicator," Gosper told Press Association Sport.

"It gathers excitement for the World Cup where people are looking at those sides and thinking how are they going to fare at a World Cup.

"At this end, it looks like it could be the most competitive World Cup in that top area of teams.

"In the current situation, everyone can beat everyone on their day, you get the sense, and that is what you want."

New Zealand will be aiming for an unprecedented hat-trick of World Cup triumphs, but the European challenge is set to be a considerable one in pursuit of a first northern hemisphere success since England's glory 16 years ago.

It will be the first Rugby World Cup staged in Asia, with 12 host venues from Sapporo in the north to southern bases such as Kumamoto and Oita.

"It is such a change of pace from where we have been in the past, a change of culture and context," Gosper added.

"It is very exciting for the sport, and great for that region to have its first World Cup.

"It has been a long time coming - this World Cup has had the most number of years of organisation, and it has been complex in many ways due to dealing with very different interfaces than we are used to - but it is all coming together brilliantly.

"Ticket demand is huge, with more than 4.5 million individual applications, and people can look forward to full stadia.

"They will be bowled over by the kindness and the warm welcome and the pride of the Japanese people. They are incredibly gracious hosts, and they will go out of their way to make people feel so welcome.

"There will be a very special atmosphere. We are thinking that the first game between Japan and Russia is forecast to have a television audience of 40 million, which would explode the current record in Japan of 25 million during the 2015 World Cup.

"The 12 host venues will be going out of their way to help people. We are expecting around 450,000 people from outside Japan to come into the country for the tournament."

Gosper was speaking in Germany during the 2019 Rugby World Cup trophy tour, the 13th leg of a 20-nation journey which next heads to South Africa, with Canada, Brazil and Chile among other future destinations, and aimed at engaging and inspiring rugby fans.

Germany, whose head coach is former England defence mastermind and Bath rugby director Mike Ford, went close to qualifying for the tournament, finishing second in last November's repechage event.

"The trophy tour always gathers interest wherever it goes," Gosper said.

"There are lots of signs in Germany that there is really good momentum behind the sport.

"We have seen their national team performing well - they went very close to qualifying for the World Cup - and we've seen from our own research that there are about 5.4 million rugby fans in Germany."