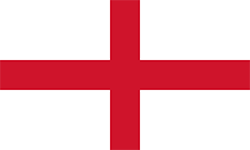 England Rugby World Cup 2023 Fixtures
England finished top of Pool D at Rugby World Cup 2023 following wins over Argentina, Japan, Chile and Samoa.

A 30-24 victory over Fiji in the quarter-finals, was followed by an agonising 16-15 loss to South Africa in the semi-finals.

England ended their World Cup campaign on a positive note with a 26-23 victory over Argentina in the Bronze Final.

England Rugby World Cup Fixtures
More England Rugby Fixtures