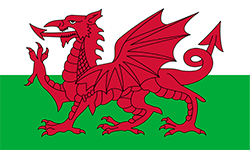 Wales Autumn Internationals 2014
Wales began the 2014 Dove Men Autumn International series not having beaten one of the southern hemisphere's big three sides since 2008 – an unwelcome run of 20 successive defeats against Australia, New Zealand and South Africa.

That record extended to 22 successive defeats following a narrow loss to Australia on the opening weekend, plus a final 15-minute capitulation at the hands of the All Blacks on the third weekend of the series. Redemption finally came on the last weekend of the Dove Men Autumn series as Wales ground out a 12-6 victory over South Africa to end their southern hemisphere hoodoo.
Wales Autumn 2014 Results
More Wales Rugby Fixtures